Polar Signals is happy to attend and sponsor KubeCon EU 2022 in Valencia, Spain. As long-time maintainers of Kubernetes, Prometheus, and Thanos we are looking forward to finally meeting the cloud-native community in person again!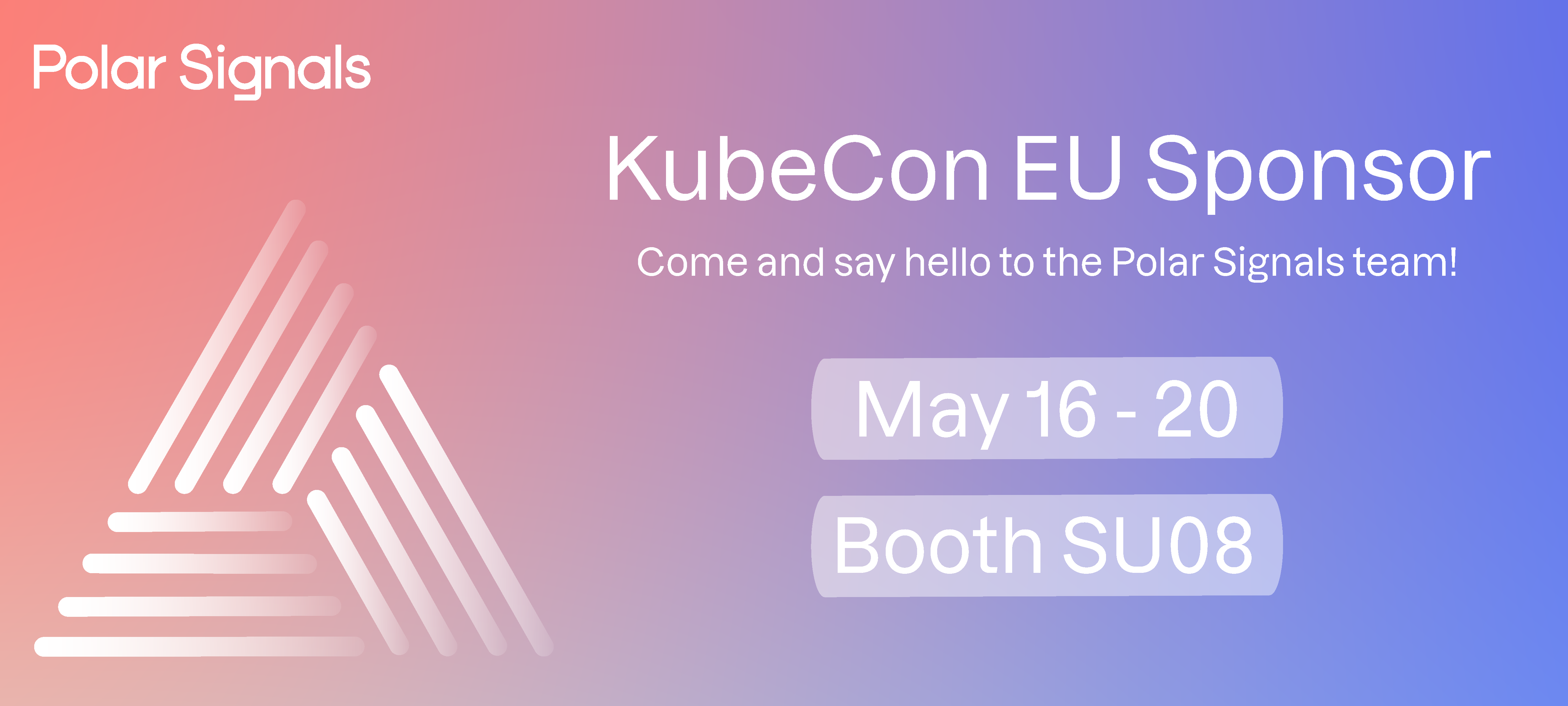 Throughout the week of KubeCon from May 16h to 20th, you can find Polar Signals at the booth SU08.
Polar Signals employees are giving talks at KubeCon, eBPF Day, Prometheus Day, Cloud Native Rejekts.
Don't forget to stop by our booth and come say hello, or virtually! See you in Valencia!